BUSINESS PROCESS GUIDANCE
Helping Companies Plan Beyond Tomorrow.
TECHNICAL ACCOUNTING.
Interpret, Assess and Adopting Accounting Standards.
The Team at Caravel helps its clients navigate various technical accounting requirements spanning from the interpretation and adoption of accounting standards, M&A System Assessments, and Accounting Advisory Services.
NETSUITE DEPLOYMENT SERVICES.
More than Just Configuring Software.
PROJECT MANAGEMENT OVERSIGHT.
Helping Keep Your Project on Track.
NETSUITE SUPPORT SERVICES.
Supporting Your NetSuite Environment While You Focus on Your Business.
The Team and Caravel helps Customers support their NetSuite environments ranging from Help Desk Support, Training, Business Analyst, Technical to System Administration.
Caravel Partners
What We Do
 Help Companies Make the Right Decisions Out of the Gate

BUSINESS PROCESS STRATEGY
The Team at Caravel has worked with over 500 companies reviewing, guiding and defining scalable processes based on leading practices across various lines of business ranging from Sales, Marketing, Finance, Procurement, Operations, Manufacturing, and Customer Service as well as the IT organizations responsible for supporting these areas. LEARN MORE…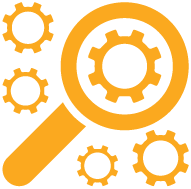 TECHNOLOGY SELECTION & ADOPTION
The Caravel Partners Team has developed a streamlined approach toward gathering business requirements, prioritizing business issues, assembling a pool of technology alternatives to address those requirements, administering an RFI/RFP and demonstration process as well as assisting with software vendor negotiations.
LEARN MORE…
PROJECT MANAGEMENT & OVERSIGHT
The Team at Caravel has extensive experience helping clients manage their technology projects from inception to go-live bringing tactical, strategic and tool-based approaches. LEARN MORE…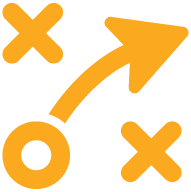 TECHNICAL ACCOUNTING
Caravel Partners has a team with expertise in helping companies address accounting related impacts surrounding new and existing accounting standards, assessing and providing remedies surrounding IP and M&S ERP system readiness, and providing general accounting services from a Controller and CFO perspective. LEARN MORE…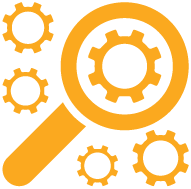 NETSUITE
Caravel Partners is a Certified NetSuite implementation partner helping companies procure, deploy, optimize, manage, and support their NetSuite software environment. Having developed scalable deployment models, Caravel allows Clients to right-size their implementation based on Client resourcing, product scope, budget, and timeline considerations.
LEARN MORE…